Setup Guides...
Many devices can use IPTV services...
If you use VLC, Android, Smart TV, Roku, Apple TV, I Phone, Kodi … then need to use M3U file. If you do not already have an account to use IPTV, please sign up for a free 48h trial or contact us for the best support.
Please select the right device you use in the account registration, M3U file and EPG file will be sent to your email immediately after registration. If you use multiple devices then you need to contact Skype for the fastest support …
If you are using a MAG or STB Application using a MAC address, you need to enter your MAC address in the registration box, with the standard syntax of 6 pairs of digits and a colon.
If you enter the wrong MAC address then your device will not be able to work, if you have trouble or device does not work please contact us immediately, your problem will be resolved.
(STAR IPTV) ANDROID APP
Amazing IPTV android app for you: Star IPTV app
TO download our STARIPTV APP FROM FILELINKED use this code: 58159306
You can easily to set up my IPTV Android app for your device.
It available for all android device like LG TV, Samsung Smart TV, Android TV,Android box, Phone, and players club,…
I gonna show how to set it up.
Setup "Star IPTV" in 2 simple steps
Step 1: The first thing you need to Download our app  "STAR IPTV" and Install it.
Download our STARIPTV app from Goolge play store STAR IPTV
After Install, open it up. The first time you open "Star IPTV" app it just looks like that.
Step 2: Now what we are going to do is go ahead and enter your username and password in the Username and Password section.
If you don't have username and password please Contect Us from our website. We will send a free trial test for 48h.
After that, you just need to click on LOGIN button and wait for a second
You will see here it load up the channel. The app will show there:
Live TV: Now you can see it. We have 8000+ channels in total. It is sorted by country. You can click on choose the country after that choose the channel you want to watch and enjoy it.
Live TV with guide: Go to the line TV with the guide. And click on it. You can see many different categories on the top. You want to watch something just come over and click on it. It takes a little time to load you just need to wait for it. You need a little bit of patient, loading speed depends on internet speed.
Video on demand: We have more than 8000 VOD including TV series. You can click on and check it out.
How to Setup IPTV on VLC Media Player?
VLC media player – it is a free media player. To play the multimedia file you do not need to set any extra codec up, they are already set in a program up. VLC produces stream video (IPTV) and Internet radio perfectly. Also, the program can record a stream audio/video on your computer. That is why, this program will be perfect for watching TV programs on your computer. This program works with the most modern operative systems.
1. Download and install VLC media player on your computer. (Download link)
2. Download the playlist with the list of channels in m3u format (Your account).
3. Download the obtained playlist in VLC Media player.
After that, run the VLC player. Choose the menu Playlist-> load Playlist File in the window that appeared, load the playlist with the list of channels in m3u format.
4. After downloading the playlist click Play. Then translation of the TV channel that is listed first in the playlist begins. Open Playlist-> show Playlist to view the list of channels. Choose another channel from the playlist to watch it.
Troubleshooting Live TV
If you have any problems viewing the Live TV Service please follow this recommended fix.
Reboot your Device/Box and Router
How to Setup Apple iPad, Apple iPhone or Apple TV
This tutorial will guide you through the setup instructions for an Apple iPad, Apple iPhone or Apple TV (Apple TV must be 4th Generation). The StarIPTV, TV service requires the use of an IPTV  media controller app, there are a few of these available in App Store, this tutorial is based on a 'paid for' app called 'rIPTV', this app has a one off fee €2.99 to buy and use. The rIPTV app is very good and offers a far superior user experience, with a full six day TV Schedule and EPG with a full Synopsis for movies, a timer, IMDB reviews, favourites and more.
rIPTV Setup Instructions
Go to 'App Store' and search for 'rIPTV'.
Install and run 'rIPTV'.
Click onto the plus '+' symbol from the 'Playlists' menu.
Select 'Load from playlist'.
Enter a name into the 'Name' field (Example: Live TV Store)
Enter or Paste your unique playlist URL into the 'URL' field.
Choose your country from the 'Country' list.
Click onto 'Save'.
You can now click onto the 'Live TV Store' service from 'Playlists' to start watching.
If you would like to use a free app,  to view our 'GSE SMART IPTV PRO' setup guide.
IPTV App on Android and iOS: How to use GSE Smart IPTV App?
IPTV and handheld devices have one thing in common, mobility! another good thing is that these small devices in our hands can run IPTV just fine thanks to strong CPU and massive amount of fast-clock RAM they are equipped with. One of the best apps for this purpose is GSE IPTV which can run on both iOS and Android.
In this tutorial we will have a detailed look at GSE in the following steps:
–Setting up and finding your way
–Importing the channel list locally
–Importing the channel list remotely
–Setting up EPG
–Different type of player platform
Installing this app, setting up the service and working with it is the same on both iOS and Android.
–Setting up and finding your way
After installing the app and running it, you`ll be asked to accept End User License Agreement (EULA)
Click agree, this is just a cliche!
Your device will ask you to allow GSE IPTV App accessing your media stuff. This is necessary if you want to load local files.
This is the main page you should see when getting into the app which is a list of Local Playlist. Now click on the Menu button shown on top left.
Above is the Menu section of the app in which you can access details and settings. From the top, Local means loading files, streams and playlists which are locally stored on your device. For instance, if you have the M3U file downloaded on your device, you can use the local section to load it up. Remote is about loading the playlist online and remotely using playlist URL. EPG is program guide which needs to be XMLTV format for which we will give you full explanation. These are the most important parts of the app. There is more to this page if you scroll down:
It`s pretty much straight forward. You just need to know what you want to do and then find it on this menu.
–Importing the channel list locally
As mentioned above, in some cases, clients have the m3u already downloaded on the device and just want to load it on the app. This is when uploading goes through Local List.
As mentioned before, this is the first page shows up after getting into the app. Bottom right, you can see a yellow button. It is for adding a new playlist locally. meaning if you have the m3u file downloaded on the device. Let`s click it:
A page will pop up and there you can set a name for your playlist and below that the path you know to load the m3u playlist. Click add and it should be added to the Local Playlist.
Playlist added. On the right side of each playlist, there`s a button with which you can do desired editing to the list.
–Importing the channel list remotely
So in most cases, clients tend to import list remotely using M3U URL. This is better because each time opening the added channel list, it get`s refreshed and an updated listed from the provider`s server loads up. Let`s add one playlist remotely:
From the menu, click on Remote Playlists.
Remote Playlists page will show up. Click on yellow button and then Add M3U URL.
Put a name for the list and then paste the full M3U link of your playlist. Click Add.
This message will show up to let you know that the .TS extension is disabled by this app. If you want to know more about TS extensions, read this article.
Another message will be as above. GSE also adds this playlist inside Xtream-Codes API. We`ll get to it shortly.
Once you click on the playlist to load, the above sign should appear.
This is how channel list would look like. It should be mentioned that the provider we used for this tutorial provides channel lists and VOD categorized. That`s why we see the list in folders and properly grouped. If you want to have one big list of channels, click on All Channels Group.
Picture quality is perfect, of course depends on provider`s stream bitrate but if playback speed and smoothness of the video are concerned, it`s perfect.
Now, tap on the screen. The above settings will appear on the picture. All is pretty much clear and we don`t want to exhaust you with these details, but if you want info about, simply click on ? on the screen.
–Setting up EPG
From the main menu find and click EPG Program Guide.
Here is the EPG list. First one is added by default but the second one was added right after adding the remote playlist. It is also possible to add your own desired EPG source. For that, simply click the yellow plus button.
App will prompt your to make your choice of the way you want to add the EOG source. Here we go with Remote choice.
Name and URL of the desired EPG source should be entered.
It is necessary to tap on the desired EOG source on the list to have it updated.
Click on the EPG source from EPG main page and then click List. All available EOG will show up with proper channel names.
Opening one of the entries on the list gives us full details of what`s going on and what`s coming up next. Remember this is just EPG good when you just want to be aware of your favorite channel schedule. Now let`s see how it appears on live streaming.
–Different type of player platforms
One player platform is the default one when streams are played through default remote or local playlists. During the process of making this article, it came to attention of the author that the default player has issues with EPG and it did not show a stable function with EPG. The other platform which we do suggest using is through Xtream-Codes API.
From the main menu, under the heading of Remote, choose Xtream-Codes API.
First playlist is the very same one which we address on Remote Playlist section. Looking at the bottom, there is a note pointing out that playlist gets updated every time it is opened and we need to update EPG manually. Now click the playlist.
The good thing about this API is that Live TV is categorized separately from VOD which makes finding the desired channel or VOD much easier. Before doing anything. Once again, it is important that the IPTV provider to whom the client subscribed have a organized and grouped listing. It`s advised to click on Force Update EPG and wait for the EPG update to be done. Now scroll down a little bit.
All info about the account, EPG data, file extension and …. is here. So good source if client wants to have an insight about the subscription.
Now we`re in Live TV section. Nice, neat and perfectly outlined list.
As you can see, EPG shows just fine and if further details needed, just click on EPG sign at the bottom of the screen.
This is one of the best IPTV apps on the web. Smooth, equipped with enough tools and user friendly interface makes it an easy choice.
Android
How to install IPTV channels for android IPTV?
Many apps for play IPTV on android phone but we just recommend the best IPTV app for android IPTV
If you don't have an Android BOX, you can Buy Here.
1. IPTV APP
3. STAR IPTV
You must download one of them from the Google Store.
Now we start to use IPTV app
The first when download completed IPTV android app you need open the application of IPTV.
Then click on the Add Playlist
Click the Select File or add url
Normal IPTV (m3u file) you can look for free IPTV on google. But it not stable and Poor quality. So, if you want stable IPTV service you can buy from the owner of the website. We provide Best star iptv  service+ 8000 channels IPTV HD and free IPTV Test 2 days.
OK we have done for install IPTV android app
– Download and install Perfect Player
– Tap settings (Little Cog)
– Tap General
– Tap Playlist
– Tap EPG
– Insert your custom EPG link ( we have STAR IPTV include EPG)
– Press back and wait for it to load IPTV Channles
– Enjoy!
Last one
You just need download then enter username and password with the app but if you don't have an account please Contact US. You can read more about (STAR IPTV) ANDROID APP
MAG BOX
How to set up an IPTV MAG device?
5 minutes to set up and get 8000+ channels and more than 7200VOD from STAR PTV
If you wonder where to find your MAC address?
In order to find the MAC address of your MAG box, simply turn the box around and you can find the MAC address on the backside of your device. And register with your MAC address
5 steps to install IPTV on your MAC device:
Step 1: Turn on your MAG device. Loading it up and click Settings
Step 2: Go to the Setting menu. Click on System settings and click on "Servers"
Step 3: Select "Portals"
Step 4: In the "Portal 1 name" line enter the name of severing. It is STAR IPTV
In the "Portal 1 URL" enter the postal address:  http://live.stariptv.info:6969/c This is a portal link for Star iptv server. Please double check all character
Step 5: When all the operations listed above is done, then press "OK".
When all the steps listed above are done press"EXIT" 2 times on the remote control and restart the portal.
Now everything is ready to start watching Live TV…
Notice: If you are using MAG 250 or MAG 256 and your portal does not load the reason can be my list is too big and your device can not handle it
You can choose the package you want to watch with this. Contect Us

It will reduce your list and then your device will work.
IPTV MAG
If you have status "Your STB is blocked. Call the provider". Maybe your MAC address is not active. Please contact us. I will add a MAC address for you.
Setup IPTV for Android STB Emulator
1. Download StbEmu (Free) from the Google Play Store onto your Android device or Download Free stbEmu(pro) here.
2. Load Stb Emulator and you will see this screen
3. Tap near the top-right corner, then click Settings—the 4th icon from the right
4. Tap Profiles
5.  Tap Test portal to modify the existing profile or Add profile to create a new one
6. Tap STB Model.
7. Tap MAG 250, or whichever STB you wish to emulate
8. Tap Portal settings
9. Tap Portal URL
10. Enter your Portal for MAG and STB: http://live.stariptv.info:6969/c  you need to buy or ask iptv trail first and press OK
11. Now tap Screen Resolution
12. We recommend you choose 1280×720. You are welcome to choose higher, but it may be laggy.
13. MOST IMPORTANT STEP: Scroll down and find the MAC address. This is an important number because it is how your IPTV service will identify your set-top box.
14. You must tell us your MAC address.
Done IPTV for Android IPTV STB Emulator. Once you get an email saying your order's been completed, you can launch StbEmu.
Enjoy.
Using Enigma2 (linux)
How to setup Enigma2 IPTV (Zgemma) devices Using PuTTY
The first thing to do is install putty, a free SSH/Telnet Windows client: http://www.putty.org/
> Download the program and install Putty
> Take the Box ip address
> Putty program "Host name" Enter the section and under the section "Telnet" Select
> "Open" button
> To open the black screen
> "root" enter and your Device Root User & Password.
PLEASE NOTE: This line is just an example, the original Line you will get from us, once your logged in, just put in to thw Terminal Window the IPTV Autoinstaller Script and hit ENTER:

> wget -O /etc/enigma2/iptv.sh "http://domainname.com:port/get.php?username=MyUser&password=MyPassword&type=enigma22_script&output=ts" && chmod 777 /etc/enigma2/iptv.sh && /etc/enigma2/iptv.sh
> "reboot" enter
and after install reboot your box and Enjoy!
NOTE: Remember to use the correct m3u link which was sent to your email after purchasing.

Guide for adding EPG  IPTV Subscription
Download e-channelizer from :
http://echannelizer.com/downloads.php#
Assign DVD References to IPTV Channels for EPG :
The channelized program needs to be installed on a Windows machine.
As long as your box has working EPG with Satellite already, then you can just drag and drop (whilst holding ctrl) the equivalent Satellite channel over the top of the IPTV channel.. this will assign the correct Reference to it.
You'll then need to write the changes back to your box.. It will restart the GUI and then all should be well.
Using Roku
How to Setup a ROKU IPTV using the Web video caster
I'm going to show you great StarIPTV service that gonna work on your IPTV Roku. It will give you more than 8000 Channels from all over the world with 38 different countries and multiple languages including video on demand (VOD).
So, let me show you how to get 73000 IPTV channels and 9600 VOD HD on Roku. This tutorial will guide you through the simple setup instruction for your IPTV Roku. Follow me step by step to install IPTV Roku and you will have all channels list. But with Roku, you must be patient. It is normal to take 5-6 minutes to load the list. The reason why it takes so many times is we have so many channel and VOD. Please just be patient and wait for it.
You need:
– Download Web Video Caster on your Phone. Download for iOs and Android
– Make sure your Roku and phone are connected to the same Wifi
Step 1: Add m3u list your phone.
– Go to App store/ CH Player and download Web Video caster
– Add M3u list on this app
+ Click on three line button and choose IPTV section.
+ On IPTV address section enter your M3u list. You can log in on StarIPTV. store click on Manage line button and choose download option to get your m3u list
+ On the name for the IPTV list section you can enter any name
– Select a device to cast to
Click choose Roku as your device
+ On the name for the IPTV list section you can enter any name
– Select a device to cast to
Click choose Roku as your device
Step 2: Loading channel on Roku
– On Roku now you can see the channel is loading. It will take a while to it load the whole list.
– Done. Now you can click on your list and choose the channel you want to watch.
If you don't have M3U list you can get a free trial account from StarIPTV will give you M3u list with more than 8000 channels and 9000 VOD (video on demand), you have 2 days free trial to check channel list and make sure you want to use our list for your Roku.
Now you can start watching TV by selecting any channel.
Youtube video Roku IPTV
Using iptv Dreamlink
How to set up IPTV on Dreamlink T1 and T1 plus
Entertainment these days is vastly different from what it used to be not too long ago. Modern technology has made it possible for us to watch shows and movies without having an expensive cable TV subscription. IPTV boxes such as the Dreamlink T1 and T1+ are finally able to fully replace your existing cable service. Better yet, they provide you a lot more entertainment options at a fraction of the cost of traditional TV providers.
Dreamlink- One of the top IPTV box in the market today. If you want to enjoy watching live TV, I recommend this box. Dreamlink T1 and T1 Plus come with a lot of features that will make you fall in love with the box.
You just bought Dreamlink T1 box and look forward to Dreamlink T1 setup guide.
Pretty simple just follow the instructions here.
Before installing IPTV on your Dreamlink box please make sure you already register for Stariptv with your MAC address. When you click on DOL 2 app, you can see your MAC address in the top right corner.
Here you go.
5 simple steps to setup IPTV channel on your Dreamlink T1 box with the DOL2 app
Step 1. From the main page, Open My Apps. If the DreamOnline (DOL2) is not in the My apps folder when you purchase a new Dreamlink T1 box you have to go to the Market folder, find it and install it from there- after that it will appear in the My apps folder
Step 2. Select DreamOnline (DOL 2) – It will automatically load to the Service menu.
Step 3.  On DOL Page, note the Mac address in the top right corner. Add it during the checkout on the field "Mac Address". Select "Setting"
Step 4. Edit should be highlighted already, press OK on your remote to edit details. Now you must input your information:
Service Nickname: Enter server name: StarIPTV
Service/Portal URL: http://live.stariptv.info:6969/c/ – Double check it, make sure all character you fill is right.
Certificate: Leave it unchecked
User ID: Leave it empty
User Password: Leave it empty
Step 5. Now Select OK to save your settings. Click the red button to Connect Service. It will now automatically connect
Like you see it is very easy to set up you just need to enter your portal.
How to install STB EMU and Own STAR IPTV App on Amazon FireTV Stick via Downloader?
Previously we have spoke about STB Emulator, it`s benefits and how to install it on an android device. We also explained how to work with Amazon FireTV Stick. Now in this tutorial we`re going to explain the installation procedure of STB EMU on Firestick as it is not directly accessible from the android market on Amazon Sticks.
TO download our STARIPTV APP FROM FILELINKED use this code: 58159306
This tutorial will cover the following phases:
-Enabling the installation of third party apps on Firestick
-Downloading the STB EMU onto your Firestick and installation
-Setting up STB EMU and installing IPTV on it
-Enabling the installation of third party apps on Firestick
So usually we open the app market on Amazon FireTV Stick, search the desired app and install it by one click. Sometimes, like our case here, we need to install apps from outside the market. Firestick call it Apps From Unknown Sources. To do so, you need to enable this installation method on your Firestick. To learn how, read this tutorial.
-Downloading the STB EMU onto your Firestick and installation
Now we need to download the .apk file of STB EMU onto our Firestick. For this, we need an app called Downloader which is installed by default on Firesticks usually and if not, search and install it from the app market.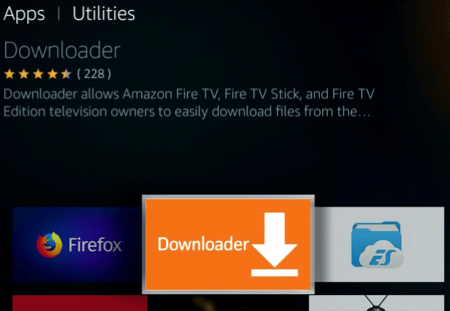 1-From utilities section, open Downloader.

2-First click on Home to bring up the address field then type the URL from which you can download the .apk file of STB EMU. We suggest the URL from Star IPTV : https://stariptv.info/startv    or    https://stariptv.info/stbemu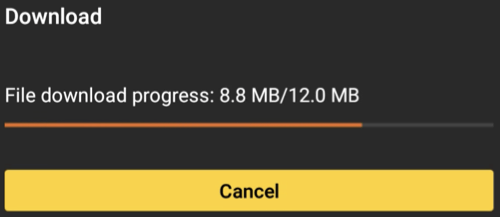 3-After doing so, click Go and the file should start downloading. Size is around 32MB.
4-Installation might take a few seconds.
5-If all goes fine, App Installed message should show up.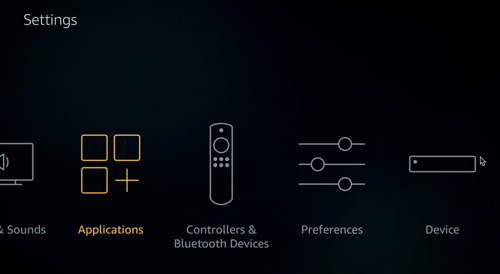 6-Now go back to the home screen of Firestick and from top choose Settings, then move right to Applications and open it.
7-Scroll down and click Manage Installed Applications.
8-Choose STB Emulator.
9-Now choose Launch Application.
10-Tadaa!
-Setting up STB EMU and installing IPTV on it
Smart STB App on a All Smart TVs Free
IF YOU BUY OUR ALL WORLD CHANNLES SERVICE IN 90 Euros / YEAR
Smart STB is an android app which can be installed on Samsung and LG smart tv`s. This app enables you to have IPTV service on a portal just like MAG with all features that can be expected from MAG and Stalker Portal.
Let`s list features which Smart STB brings to the table:
-MAG 250 Based Platform
-Categorized live tv list
-Categorized on-demand list
-Electronic Program Guide (EPG) supported
-Program Icons (Picons)
-Fast channel buffering
This app is paid. (BUT ITS FREE IF YOU BUY OUR ALL WORLD CHANNLES) Monthly license would cost 2.99USD while lifetime costs you 27.99 USD. The app can also be evaluated for 7 days free of charge.
The following tutorial covers:
-Installation and activation of trial period
-Activation of paid license
-Installation of IPTV Stalker Portal
-Installation and activation of trial period
From the app market on your smart tv search, find and install Smart STB App. After that we can activate the trial period. To do that we first need to find the Software MAC Address which is required for app activation on Smart-STB website.
To find Software MAC address do as follows:
Once the app is opened, you`ll see the above picture on your TV screen. You need to immediately press Enter button on your remote controller. On some remote controllers it is a sign. On others which have a central touch pad simply press the center of the pad. On some others it would work by pressing arrow keys.
Select System Settings.
Select Device Info.
Here we have two mac addresses:
-Software MAC address which is necessary for app activation on Smart-STB website.
-Virtual MAC address which is necessary for IPTV service activation on IPTV provider server.
Now that we know the required MAC info, it is time to activate the app trial period. First log onto trial activation page of Smart-STB website by clicking here.
Clicking on the link provided above should show you the above content. We have trimmed some of the page to focus on the most important part. Green arrow shows the proper field for entering Software MAC Address. Red arrow shows the field in which we can enter stalker portal URL of your IPTV provider. It can either be entered from here or later from the app on your TV. Remember to checked the TOS box before finishing up. Finally click Order Now.
It should be said that if you write the correct software mac address, the following message in green should show up.
You need to register on their website ultimately. So if you have not registered already, you must.
Click Checkout.
Now as you can see, Order Status is set as Active meaning the trial period has started.
Now if you go back to Device Details page of the app on your TV, you`ll see the trial has started and an expiry date is assigned.
-Activation of paid license
Since Software MAC address and account registration on Smart-STB side has already been done, upgrading to a paid license is easy.
Log onto smart-stb website and log into your account.
From the column left, click on Services. The free 7 days trial we activated earlier is listed. Now let`s add a paid license starting by clicking on Order New Service.
These are the following paid licenses to which you can subscribe. 2.55USD is monthly and 27.99USD is yearly.
For instance if you subscribe to the lifetime package, the subscription status in device info page will change to Paid and expire to Never since it is lifetime.
-Installation of IPTV Stalker Portal
Now that the app has been activated, we need to input an IPTV source from a provider of choice. From the device info page of the app, find Virtual MAC address and send it to the IPTV provider. They should register the MAC address on their system and provide you with a stalker portal URL. Once portal url received, follow these steps to input it into the app:
Just like the first time we did it above at the beginning of this tutorial, right after Loading Portal sign shows up, press enter. Then go to System Settings. Now choose Portal as we need to inout the portal url. You should see the Portal Settings page like above picture. In Portal 1 URL type a desired name for main portal and in Portal URL input the url you have been provided by the IPTV Provider you are subscribed to. Once done, press Return button on remote controller. Going back to the previous page, Restart Portal must be selected. Next time you start the app, IPTV portal should load with bouquets and details of IPTV service ready to be used.
If you know MAG and Stalker Portal to be perfect (which are), you`ll fall in love with this app in 2 seconds
specially the ones who don`t have MAG available should choose this app over other apps for Samsung and LG Smart TV`s.
Using Smart IPTV
How to watch IPTV on Smart TV with IPTV Smarters player app
day I will show you how to install the most popular application on smart tv call IPTV Smarters player. This app is free and available on LG smart tv store and Samsung smart tv store. IPTV Smarters player application supports EPG as well as Pistons and grouping channel. It is very easy to set up too. Follow me.
You need:
– A smart tv connect to the internet
– An account with Stariptv. If you don't have an account yet you can register to get 48 hours free trail
Step by step to get IPTV on Smart Tv after few minutes
Step 1: Install  IPTV Smarters player
First of all, go to the store of your  smart tv apps and look for the app or search IPTV  Smarters player app
This app has been added to the store lately on LG smart TVs and Samsung.
Install the app on your tv. If it asks you to login you can create a free account with LG app store.
Step 2: Enter your info
There are 4 sections you need to fill your info in
Any name: you can enter any name
Username: Enter username of your line
Password: Enter the password of your line
Port:  http://m3ulink.com:6969
After that click on Add user and wait a few minutes to load channel.
We have 9000 live channels and more than 10000 VOD and series. You can check series on Movies section.
Now you can click on Live TV section to see channel list. Then you can start watching TV by selecting any channel.
You can Contect US in on Stariptv.info to get username line and password line.
With IPTV Smarters player app, you can use it on anroid device and iOs device too.
If you need any help feel free to contact us with chatbox on Stariptv.info
Contact email: stariptv5@gmail.com
We love to help.